You name it large or small, corporate events are planned to the smallest detail in order to be memorable. From galas / fundraisers and conferences to anniversaries and ribbon cutting and award ceremonies, Juliet Photography is well known in Charlotte for photographing corporate events of all shapes, sizes and purposes.
Juliet Photography has been a trusted staple in event photography for more than thirteen years in Charlotte. With a wide range of event experience, we know how to best capture an event for our client's specific needs. Whether the need is marketing material, public relations or personal use, our work is customized to each individual event.
Throughout the years we have photographed many large scale events in Charlotte and surrounding areas. While Juliet does call Charlotte home, however her clients photography needs have taken her across the United States for conferences, galas and parties.
For most events, quick turnarounds are important. At Juliet Photography, our team is focused on excellent, timely service. In today's world of social media, waiting often is not an option. Clients can trust that Juliet and her team will provide images whenever needed. Juliet Photography is skilled at providing images for PR, internet and social media.
When your event is wrapped, Juliet Photography offers a website for viewing in addition to many options for the delivery of your images. Depending on the event, clients may make immediate downloads or purchase downloads and prints through a password protected gallery. You can also receive a set of high resolution images on a DVD or jump drive. Juliet Photography event images have been featured in everything from national magazine advertisements to small pamphlets and corporate media materials.
Juliet Photography has a strong client base, often photographing annual events and conferences year after year. We love working with our on going clients.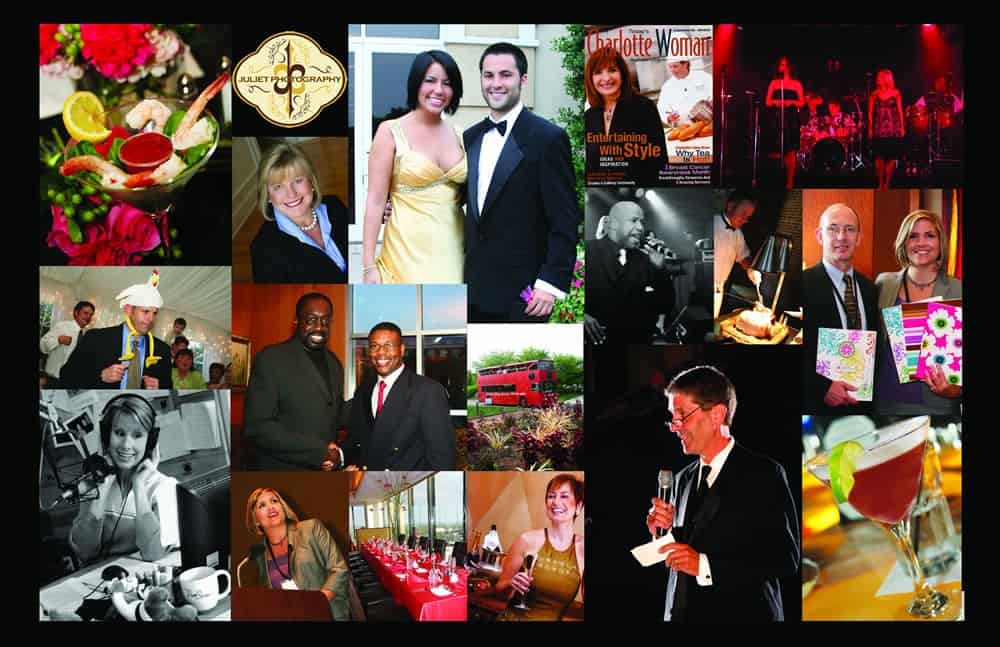 With all of the behind the scenes planning and prepping that goes into an event of any size, choosing a quality and trustworthy company is key element to a successful event. Our portfolio is a testament to our experience and the trust of our loyal clients have in Juliet Photography. We are here to assist you!
Call us for group discount rates and special offers. (704) 243-3226
View Portfolios